Contact Us
|

Store
|
Search

Support - Solution Plans
Protect your investment. Get peace of mind. Prevent issues before they happen with regular reviews and maintenance. Access our support experts when you need help.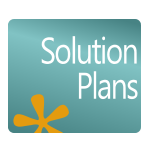 Qdabra Solution Plans
Solution Plans are only available to existing Qdabra Consulting Customers who have completed a project in the last year (or have an ongoing support plan).
(If you are interested in retaining Qdabra for a new consulting project or would like to make a change to an existing solution, go to this page for more information.)
Thank you for retaining Qdabra on your consulting project. We are committed to your project's successful launch and implantation. We guarantee a period of free support coverage after you "go live". (Details can be found in your statement of work (SOW).)
After the free support period, Qdabra recommends Solution Plans. Solution Plams provide peace of mind to you and your team. Qdabra continues to support you with rapid response, and each support plan includes hours so you don't have to worry about creating purchase orders for support tickets when you have a blocking issue. Our #1 goal is your project's success!
Plans
Pick a support plan that meets your project's needs:
Plan Level

Quarterly Payment Option

Annual Plan Option

Project Reviews

Response Time for Support Requests

Support Hours/Qtr

$625

$2,250

(Save 10%)

Annual

< 48 hours

4

$1,250

$4,250

(Save 15%)

Quarterly

< 24 hours

8

$2,500

$8,000

(Save 20%)

Bi-Monthly

< 12 hours

16

$5,000

$15,000

(Save 25%)

Best Value!

Monthly

< 4 hours

32
Solution Plans covers any issues directly related to the solution Qdabra created for you, such as:
Qdabra designed forms and dashboards
Web sites and solution configuration
Collection of data
Processing of data flows
Workflows and reporting
Solution Plans DOES NOT cover:
Anything outside of the Qdabra solution
Line of business processes downstream from the solution
Machine configurations for users
Design change requests completed after the start of the support plan (support plan needs to be increased to cover)
Unused Support Hours
Unused support hours roll over to the next quarter and become "Rollover Hours."
Unused Rollover Hours expire at the end of the term in which they accrued.
Rollover Hours may also be used to attend Qdabra training classes or have Qdabra perform solution health checks.


CONSULTING CLIENT SERVICE LEVEL AGREEMENT FOR SOLUTION PLANS (PDF)