Contact Us
|

Store
|
Search

Benefits
Extend you InfoPath forms by adding workflow – no coding required! Qdabra's Contact Selector allows you to quickly assign users and route your forms to them for approval. Packaged in an easy-to-install package, you can quickly add the template part to your form by dragging and dropping.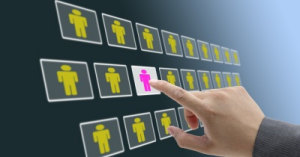 Customize your Contact Selection Fields

It can be difficult to modify the out-of-box People Picker control to meet your form's visual requirements. Qdabra's Contact Selector lets us customize your form to fill in the user information in the format you choose.

Enhance Your Form's Workflow Using Active Directory

Get your users' properties and create custom in-form workflow. Qdabra's Contact Selector also allows you to easily query for users' manager, direct reports or membership in a group.

Populate User Information without Outlook or SharePoint

Qdabra's Contact Selector enables you to populate user information from Active Directory. No Outlook or SharePoint required.
Qdabra's Contact Selector works with browser-based forms and allows you to add multiple contacts to your form.
Below is an example of how Contact Selector can be used to search and select users in Active Directory.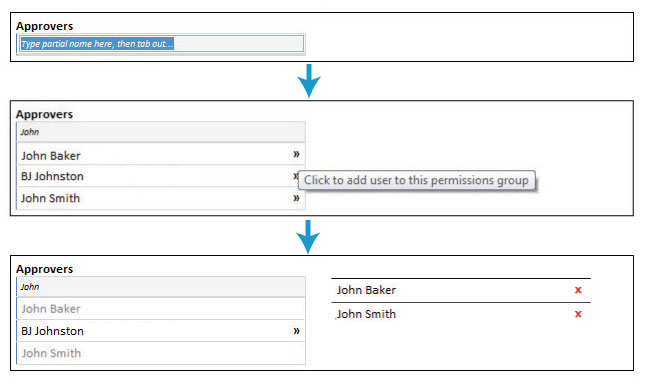 Product Package
The Contact Selector Package contains the following components:
QdContactSelectorXTP - Contact Selection template part. No code or ActiveX required.
Qdabra's Active Directory Web Services (ADWS) Standalone Tool – Find users by name from Active Directory. This also support filtering for users by e-mail, department or last name.
Qdabra qRules - Library of commonly requested InfoPath features that can be added to your forms.
Resources and References
Requirements
InfoPath 2007 or Later - Template parts (XTPs) are not supported by InfoPath 2003.
Qdabra qRules v2.3 or Later - qRules is included in this package and is required to be installed.
Admin-deploy to SharePoint - qRules is a library that contains code so you are required to publish you form to SharePoint 2007 as an administrator approved form. If you're using SharePoint 2010, you can publish as a regular form and it will work in both the client and the browser.
Internet Explorer, Firefox, Safari or Chrome Browsers – Contact Selector XTP works with browser-based forms in specified browsers with InfoPath 2007.
Active Directory Web Service (ADWS) installed – ADWS is included in this package and is required to be installed on a network computer with IIS in your company's domain.
Pricing
Support