Contact Us
|

Store
|
Search

Consulting Case Studies
At Qdabra, we are proud to deliver solutions on time and within budget. Below you will find a few of our customer success stories.
Hansen Yuncken: Constructing a Digital Future with SharePoint
Australia's largest construction company, Hansen Yuncken, invested in the future. Rolled out to over 800 staff nationally, their new platform is used to deliver real-time data analysis through SharePoint. Qdabra's DBXL allowed details from InfoPath forms to be stored in SQL Server database tables without losing the flexibility that InfoPath provides.
Read the article on Image & Data Manager...

Microsoft: Employee Reviews
To add structure to rich-text data while retaining an offline experience, Microsoft chose InfoPath as the platform for their next-generation employee performance management system. Qdabra Software was hired to implement the InfoPath forms and related web services to store data for 85,000 employees in a custom built SQL server database.
Learn More at the Microsoft TechNet Library...

Microsoft: Expense Reports
Microsoft wanted to enable offline reporting and richer data entry for expense reports to help decrease the time it took for expenses to be reported and paid. Qdabra designed and built the InfoPath front-end into Microsoft's system, seamlessly integrating it with existing databases and web-based UI, while providing a smoother experience that works offline. Users prefer the new interface which makes entering expense reports easier and managers estimate as much as 20% cost savings through reduced lag time between charges and reimbursements.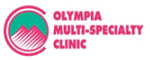 Olympia Multi-Specialty Clinic: Transcription Process
Olympia Multi-Specialty Clinic (OMC) operated three clinics in the Olympia, Washington region. They asked Qdabra to help them streamline the process of finding and reviewing patient records during their transcription process. Qdabra developed a new transcription process using Microsoft InfoPath and Qdabra's DBXL that meets these needs. The solution integrates with existing data sources and provides data for numerous post-transcription uses, such as lab orders and follow-up appointments. Patients no longer have to fill out the same information every time they visit, instead they simply access the InfoPath form at the office and make any necessary changes to the existing information. Learn more...