Contact Us
|

Store
|
Search

Consulting Services
Lack the resources in-house to get your project done on schedule? Qdabra has experts on hand to quickly unblock you – or to staff your project end-to-end.
Our team of former Microsoft employees – business analysts, project managers, developers and testers - is ready to help!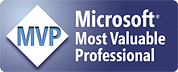 Unparalleled Expertise
Experience – we have successfully completed hundreds of large-scale InfoPath forms projects across different industries and sectors. We know what works and aren't afraid to tell you what doesn't.
Certification – Microsoft recommends Qdabra as the leading provider of enterprise solutions for InfoPath. Qdabra has received more Most Valuable Professional (MVP) awards in InfoPath than any other company. Over the last five years, Qdabra has received 9 out of the 13 MVP awards and we partner with the other 4 recipients.
Breadth – Our expertise extends from InfoPath to SharePoint, SQL, Excel, .NET, cloud computing and virtualization.
Training – We provide courses for a variety of skill levels both online and in-person. We also offer weekly webinars and have an extensive library of resources for SharePoint and InfoPath.
Lowest Cost
Being a virtual company means lower cost to you – no office space. We support our customers 24 hours a day around the world.
Our accelerators and tools help you quickly build solutions at a fraction of the cost it would take to fill the gap in-house.
Consultation Options
Pay as you go: non-urgent and urgent support tickets (1 per hour) for any SharePoint issue. Purchase here.
Buy a discounted block: receive 10-20% off hourly rates by purchasing a block of $10,000+ up front. Purchase here.
Fixed bid: for projects >$5k we also provide a not-to-exceed statement of work format that we can sign off on and use as a PO. Contact us.
We have worked with clients of all sizes – from Fortune 100 companies to rapidly growing small businesses. Contact us if you would like to learn more about how Qdabra consulting services can help your company.
What Our Customers Say

Qdabra is a highly skilled team of professionals with heart. In a systematic, step by step process, Qdabra constructed a customized POS System to meet the needs of our small sustainable family farm, Crown S Ranch. This POS system with its integrated scale has allowed us to gain control of our inventory. Inventory control has enabled us to seamlessly expand our wholesale and retail markets to meet our annual increase in production.
When faced with the unique challenges present in a small business like our multispecies sustainable farm, Qdabra and their staff were there. With open communication in the form of onsite training and phone conferencing, Qdabra assured our POS system was up in running. With our staff consisting of children through seniors, Qdabra's simplified interface and staff training allows all members of our team to successfully operate our POS system.
Qdabra's technical support team is superb. No question is too small for this team with a heart. They are always prompt and courteous while patiently keeping our POS system up and running smoothly. This allows us to focus on our business of sustainable farming.
We would just like to give a BIG "Thank You" from our family and team to Qdabra and their big hearted team of professionals.
Thank you
I would like you to know what a pleasure it is working with Hilary Stoupa. Hilary's knowledge of InfoPath, communication skills and engaging approach is delightful. Hilary is a fine example of how a professional services team should represent both their discipline and the organization. I look forward to working with Hilary and the rest of the Qdabra team again in the near future.

by Michael S.

Hilary Stoupa:

InfoPath MVP, Software Development Expert

Jimmy has been my technical savior over and over again. It's a fact that I couldn't have done these projects without DBXL/qRules, but it's equally true that I couldn't have done these projects without Jimmy behind me propping me up and making me look like a genius to my clients.

by Stuart W.

James Rishe:

InfoPath MVP, Software Development Lead
Interested in Case Studies?
Interested in Our Consulting?
Quick form consulting: Qdabra InfoPath Form Detailing Service
Contact our consulting division by using our 'Contact Us' form or call 1-877-544-2389 and say "Consulting"
Interested in Purchasing Consulting Service Credit?
Visit Consulting Services section of our web store. We will contact you within 24 hours.
For best rates and a premium response, purchase a support plan: Contact Us