Contact Us
|

Store
|
Search

InfoPath Training Class: Intermediate to Advanced
Take your InfoPath knowledge to the next level. Become an InfoPath Master!


This intermediate to advanced level class is meant to take current users of InfoPath to a higher level of form design and integration. Learn how to create codeless form solutions that minimize administrative costs and maximize the value of InfoPath within your organization. Learn how to create an InfoPath form factory, easily go from 5 to 50 forms – but without spending 10 times the effort.
Our hands-on approach allows you to master key concepts and techniques with an InfoPath expert to guide you along the way. Take the next step in becoming an InfoPath Master!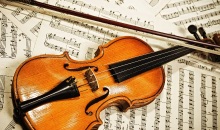 This class covers:
End-to-End InfoPath Solutions
Large Scale InfoPath Solutions
Browser-Based Forms
Administrative Tools for InfoPath
Schema Design and Form Files
Using InfoPath as a Data Bridge
Improving Quality of Data Input
Codeless Solutions
Forms Versioning
High Impact Design
Multiple Form Solutions
Advanced Browser Forms
Upon completion of this course, you will be able to:
Create forms with multi-user views, professional design elements, and customized task panes and toolbars.
Use rules and conditions instead of code to provide a form solution with low administrative overhead.
Integrate forms to SharePoint using content types and form versioning.
Create browser-enable and mobile-enabled forms.
Use InfoPath forms to consume data from other applications.
Perform complex data validation to make user input more valuable.
Have a working knowledge of schema best practices and be able to design a data source from scratch.
Create a simple search tool using InfoPath administrative tools.
Achieve familiarity with how forms interact with each other.
Be able to move data between and in and out of forms.
Our InfoPath Master Course is offered in two formats – online or in-person.
Choose your preferred learning environment.
Online Class

Duration: 4 or 5 days
Cost: $1,095 USD
Accommodates 3-12 attendees
Register here

Technical requirements:

We will be using GoToWebinar (check system requirements).
Instructions for joining the webinar will be emailed to you after registration.
You will have the option to use your computer's microphone and speakers or headset (VoIP) or call in via telephone.
Be sure to have InfoPath 2010/2013 and SharePoint Designer installed on your computer. SharePoint Designer can be downloaded for free: 2010 32-bit, 64-bit; 2013 32-bit, 64bit.
You should also have Internet Explorer 9 and Microsoft Outlook installed if possible.  

In-Person Class

Duration: 3 full days
Cost: $2,395 USD
Accommodates 4-12 attendees
Register here

Location:

Computer Classrooms of Seattle
Yarrow Bay Office Park - One North Building
10604 NE 38th Place, Suite 118,
Kirkland, WA 98033

Class begins at 9am and ends at approximately 4:30pm each day. Computer workstations and training materials are provided in the classroom. Continental breakfast, lunch and beverages are also provided each day.
Incomparable Value
Exclusive to this class, you will receive:
Download access to all course content - presentations, hands-on labs, and samples
Access to the video recordings for future reference (online classes only)
Qdabra's DBXL Services Beginner license - easily report on your InfoPath form data ($695 value)
Qdabra's qRules - add advanced features to your forms with no coding required ($595 value)
Starter Template - speed up your form creation with our starter template ($100 value)
Template Parts - pre-packaged XTPs to accelerate your InfoPath forms design ($125 value)
One hour of post class support ($100 value)