Contact Us
|

Store
|
Search

Job Opportunities
Qdabra Software develops custom InfoPath solutions and InfoPath related development tools. We hold a high bar for ourselves - MVPs and industry veterans, hard-working but self-regulating experts.
Qdabra Software helps companies turn paper-based forms into online electronic forms. Our solutions not only make businesses greener, they also improve data collection accuracy and enable just-in-time reporting of key business metrics. We also save our customers money by automating their business process using off-the-shelf technologies. Qdabra is a completely virtual company where everyone telecommutes every day of the year. Our work schedules are flexible. Our team members save on gas and commute time and have less stress and more time to spend with their loved ones. We offer excellent benefits, including medical, time off and awards packages.
Software Tester
Are you satisfied with how things work today? Or are you the type of person that must say how things should work in an ideal universe? Do you keep your coders jumping while playing bug volleyball with them? Are you a stickler for specifying bug repro steps in the most unassailable way? Are you ready to work for a small company? Qdabra is seeking a software tester with 4-5 years of test experience. We're a virtual company and need a candidate who is proactive about communicating status. Your commute is as long as it takes to walk to your computer and we don't care if you prefer working in pajamas. That's your business.
Duties and Responsibilities
Design test cases
Write test plans
Create test scenarios
Run the test cases
Report bugs
Verify fixes
Prepare reports summarizing test status
Write process documentation
Job Skills and Requirements
Knowledge of modern test methodologies
Good analytical skills
Knowledge of SDLC
Proven problem solving skills
Knowledge in skills and in the use of technologies for detecting and tracking defects
Comfortable working remotely
Identify as an introvert (see Myers Briggs personality test)
Home office with quiet surroundings, relatively new laptop, headset and fast internet
Based in the US, available during standard business hours
Benefits:
Start immediately
No commute
Time off (20 days/year)
Hardware budget after first year
Annual retreat in Seattle, Washington (all expenses paid)
Eligible for full-time position after 3 month trial
Application Process:
When applying to jobs@qdabra.com, attach your resume and include answers to the following:
What was an interesting project you worked on previously
Write steps on how-to make a peanut butter and jelly sandwich. You have a jar of peanut butter, a jar of jelly and two slices of bread.
Write a test case for a French Press
Qdabra specializes in electronic forms and Web services that can help you automate your data collection processes to save money and increase business knowledge. Using off-the-shelf technologies, like Microsoft InfoPath, Qdabra provides a variety of consulting, products and hosting services to meet various business needs. We can find a solution for your data gathering problem.
Employee Testimonial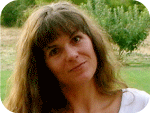 Hilary S.
InfoPath Developer
"I love working with such knowledgeable people who are willing to *share* what they know - that is so rare! Too often knowledge is commodified and used as means of power or exchange within an organization. At Qdabra, the team shares its thoughts and insights, always giving freely. I feel as if help is an email or Skype call away, and I know that out of all the cumulative years of experience, someone will be able to get me unstuck. I love feeling like the people I work with care about how I do, and that they are willing to make the investment to help me become a better developer."